MN850W projector android system update step:

Preparation:Download installation tool
1. Diver installation: open diver setup file to install until finished(for win7 system, install with Administrator identity. For one PC, on the condition that tools and driver setup path keep unchanged, the driver installation only need once.)
2. Prepare upgrade tool, firmware (the suffix should be .img ), power adapter, machine that needs to be upgraded and corresponding USB cable.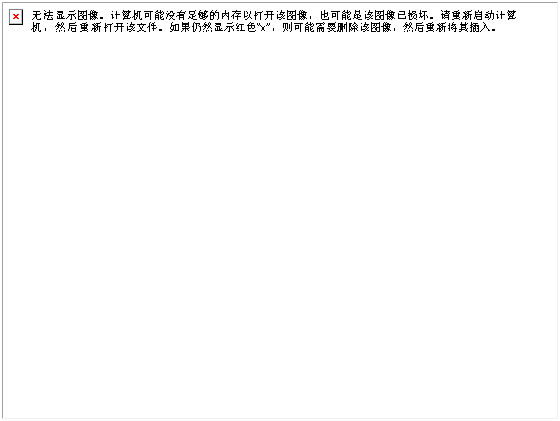 Upgrade Preparation
Operate device in upgrade mode and connect with PC.

Upgrade Steps
1. Open upgrade tool, upload firmware until finished.
2. The machine enters into upgrade mode and connect with PC, find device in the tool.
3. Click " Restore " button in the tool to upgrade until finished.

1: Install Driver
Select " Driver " file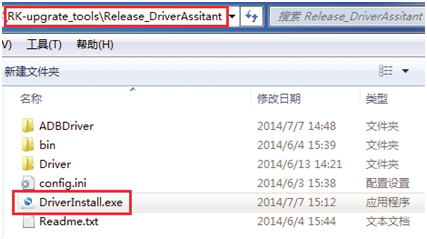 Click " DriverInstall.exe"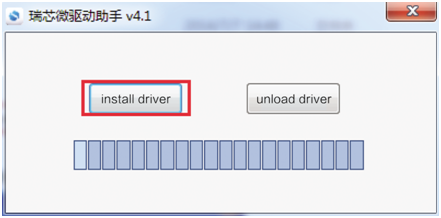 Click " install driver " and waiting for installing finished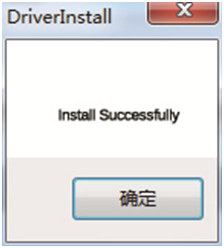 2: Open upgrade tool,load firmware
Select files of upgrade tools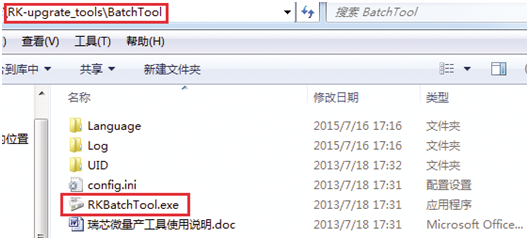 Load Firmware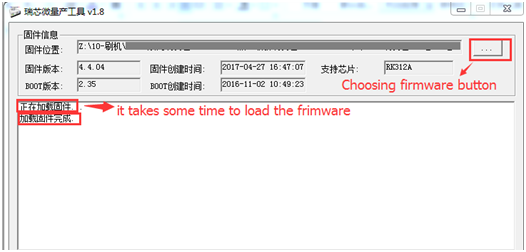 3: Operate device in upgrade mode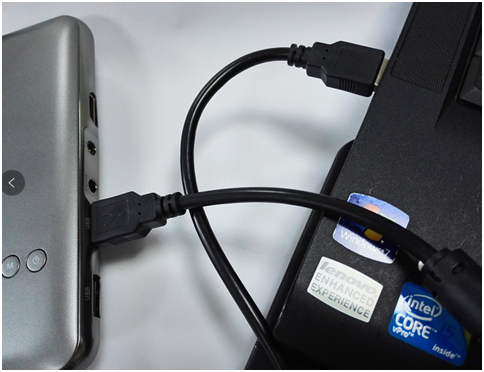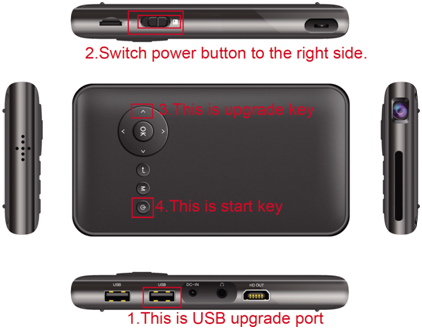 a. Connecting with PC by USB cable.

b. Switch power button to the right side

c. Keep pressing upgrade button for a few seconds, and then press start key

till blue LED light turn on,select device in upgrade tool.
d. Click " Restore " and waiting for upgrade finished.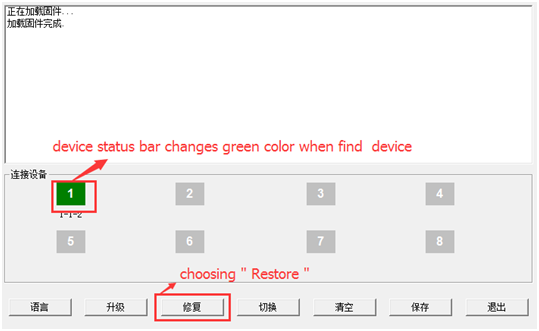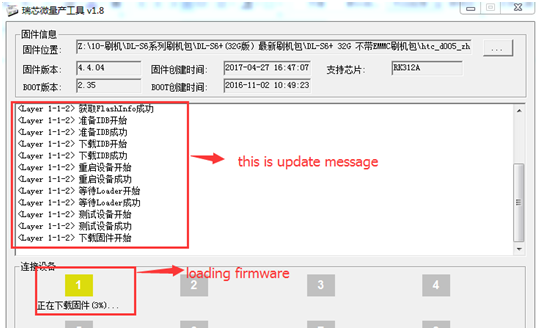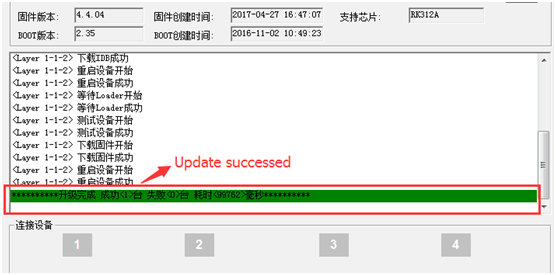 Note: If the upgrade is unsuccessful, try again later.