Firstly, you must make sure the projector and Iphone connected the same IP address of Internet.
Secondly, Click the "Android App" and find "Happy Cast "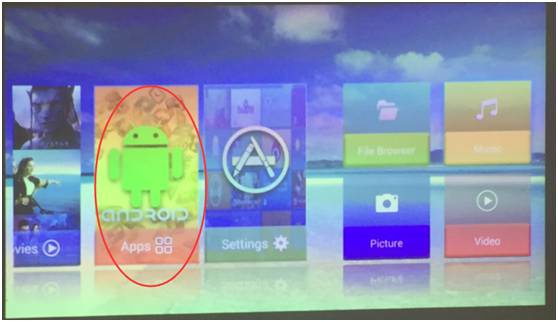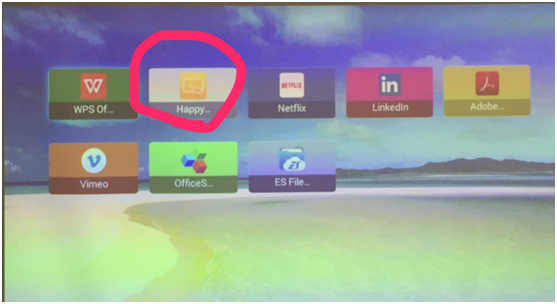 Thirdly, when you clicked "Happy Cast" and appeared a prompt for upgrading, please confirm"OK"and finish it.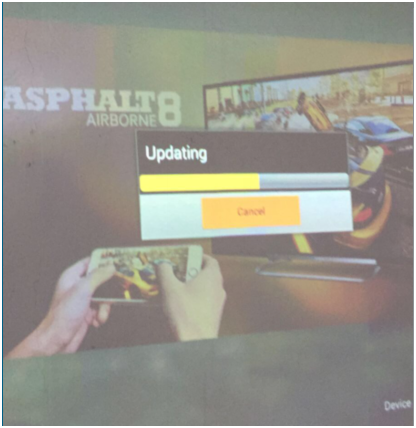 Fourthly, you will see the "Device Name " for connect projector with Iphone after upgraded.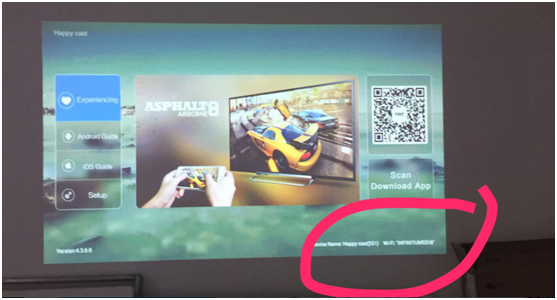 Fifthly, Open "Airplay" on your phone and Choose the "Device Name" to connect.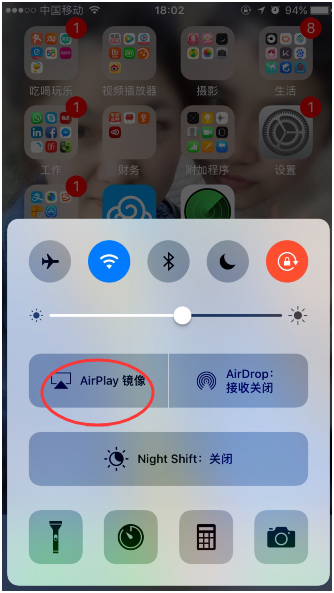 Finally, when you connected Iphone with projector, the image size is not correct.
Pls adjust the projector image size to "Auto" according to menu of projector.
Ps: Press "3D" button on the control panel of projector or remote control to adjust the image size.
If you have any question, pls send email to cici.li@brilens.com. I will reply you asap.