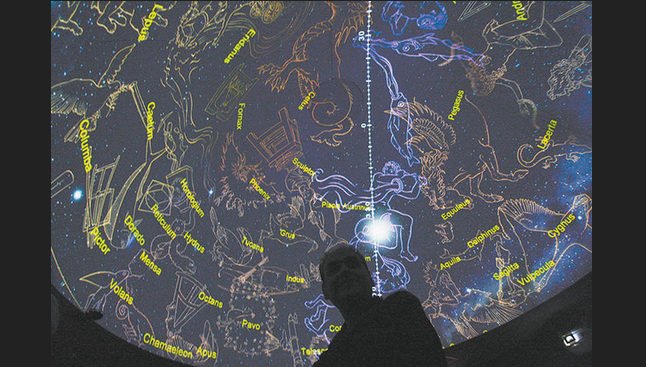 Sunday, May 22, 2016
Nashua South planetarium to reopen Wednesday
You might say the stars aligned for the renovation of the Nashua High School South planetarium, which will reopen at a public ceremony at 2:30 p.m. Wednesday.
Nashua South science teacher Matthew Froment said a partnership the district forged with local planetarium company Sky-Skan resulted in technology upgrades to replace equipment that predates humanity's landing on the moon.
"Before, we had a small tower, which had a Spitz Nova III projector - basically 1965 technology. It projected on the dome, and kids sat on the floor. Now, we have - courtesy of Sky-Skan - six LED projectors and computers that run the projectors, and we have 21 planetarium seats in there," Froment said, "It's a vast change."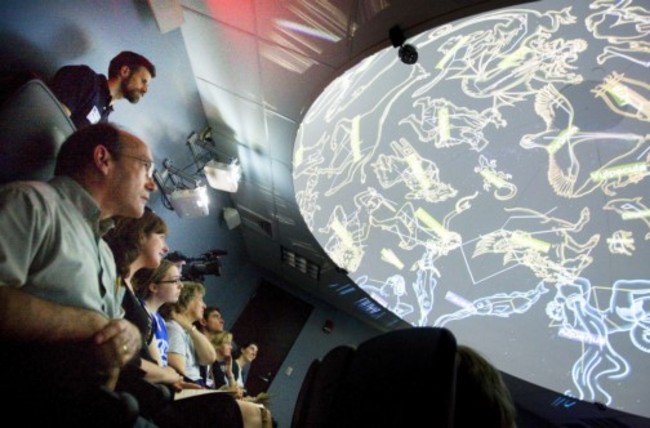 Based in Nashua, Sky-Skan designs and installs planetariums and visualization theaters, providing software and equipment to facilities around the world, including the Hayden Planetarium at the Museum of Science in Boston.
In Nashua, the partnership part of the deal means teachers and classes will give feedback on Sky-Skan products used in the planetarium. As a result, Froment said, Nashua will get to see new programs as they develop, such as presentations that focus on the cellular versus the planetary level.
"That's one of the things that Sky-Skan wanted to get into, to get into that small level - it's one of the reasons we joined forces," he said. "As they develop it for schools and colleges, we test it out for them ... and tell them what works, what doesn't work."
Students will be able to speak up on what they like and didn't like with the presentations, as well, he said.

The $80,000 in renovations came at no expense to taxpayers, school Superintendent Mark Conrad said at a recent school board meeting. Crediting Conrad as a major advocate of the project, Froment said they have brainstormed on how to bring future planetarium presentations to the public.
"I have already been contacted by the New Hampshire Astronomical Society ... there will definitely be public outreach," Froment said, adding that since Conrad will be leaving the district this August, the specifics are yet to be determined.
As a new superintendent is selected by district officials, Froment said he will keep the planetarium at the forefront.
"I will be advocating for this issue at the district level. It is such a powerful tool for the school district - it is really important to maintain," he said.
Leading up to the dedication ceremony, Froment has had a chance to test-drive the new facility.
"With the limited shows I've been able to do, just to see the excitement on the kids' faces is the cool thing for me," he said. "We worked really hard on this. It's been very enjoyable, and I'm really looking forward to getting this thing up and running."
Upgrades to the planetarium were made possible through $72,000 in equipment and upgrades provided by Sky-Skan, and another $7,250 donated by the Nashua Education Foundation for seating.
"The NEF is very excited about the reopening of the planetarium, and we are grateful to the contributions of our donors and our partnership with Sky-Skan that made the renovations possible," said Peter Tamposi, a member of the NEF board of directors.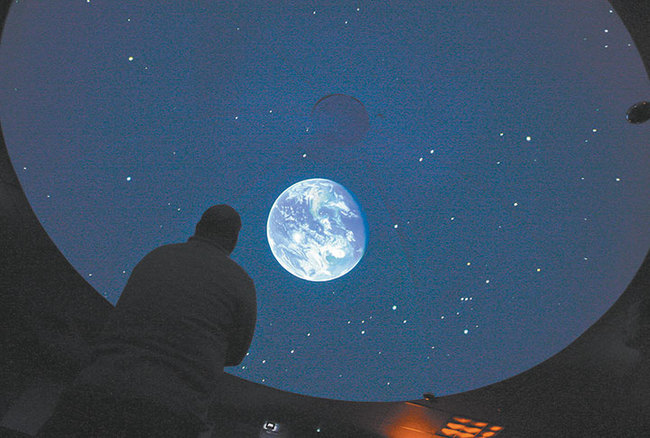 NEF is a local organization of community members and businesses that funds academic projects not covered by public money.
"These public-private partnerships should be embraced, especially in these times, with public education funding under stress," Froment said.
More information about the Nashua-based Sky-Skan company is online at www.skyskan.com.
Tina Forbes can be reached at 594-6402, tforbes@nashuatelegraph.com or @Telegraph_TinaF.

"This News is original from http://www.nashuatelegraph.com/news/1080927-469/nashua-south-planetarium-to-reopen-wednesday.html"