Remark:
1. Brfore you open the projector, please make sure you have cut off the power of the projector. It is good for safe.
2. Please take pictures of the original location of each part that you need to remove from different angles to help you remember and tell yourself to recover all the parts to its own location after you connected the android dongle.

Step 1:
Open two ports on the projector casing.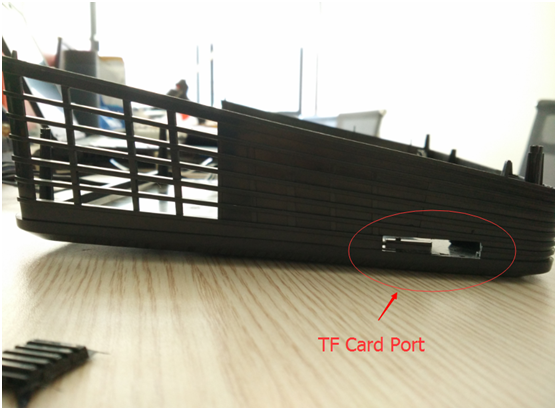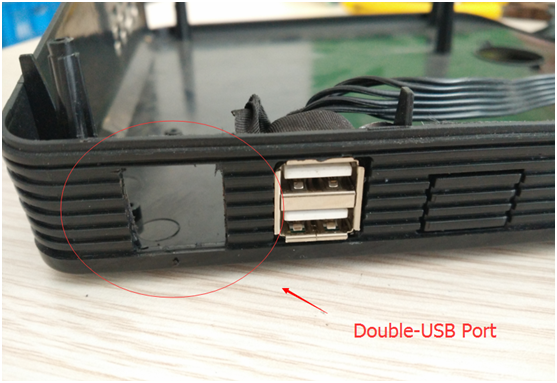 Step 2:
Cut Double-USB card board and TF card board for easy installation.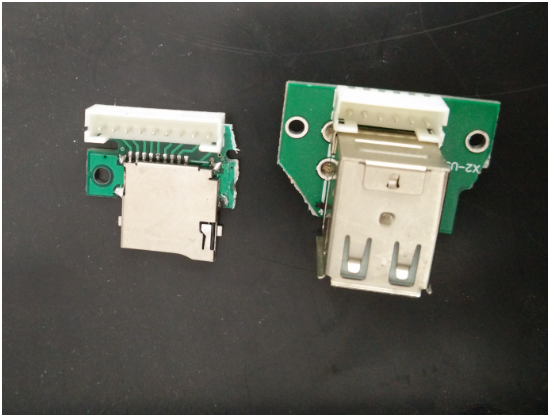 Step 3:
Install Double-USB and TF card board and glue fixing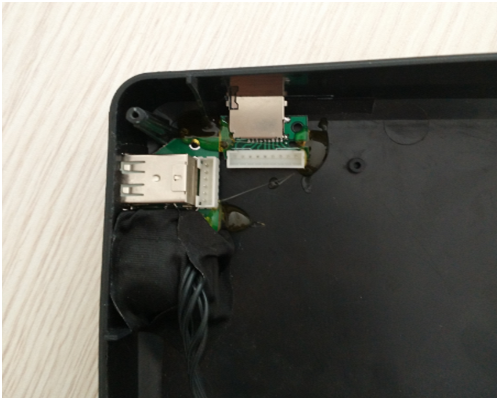 Step 4:
Weld USB cable and TF card cable to the Android Dongle
Pay attention to the power cord on the Android Dongle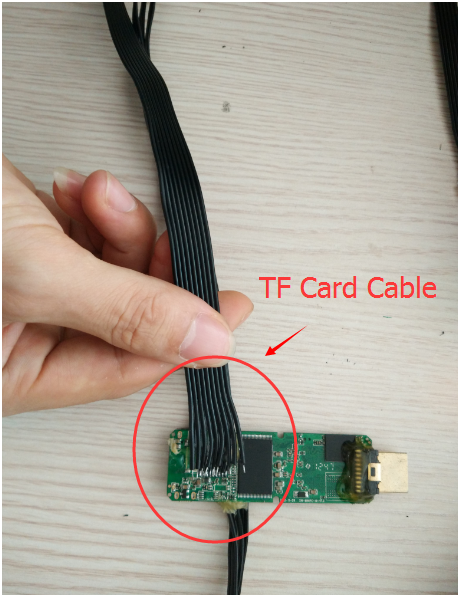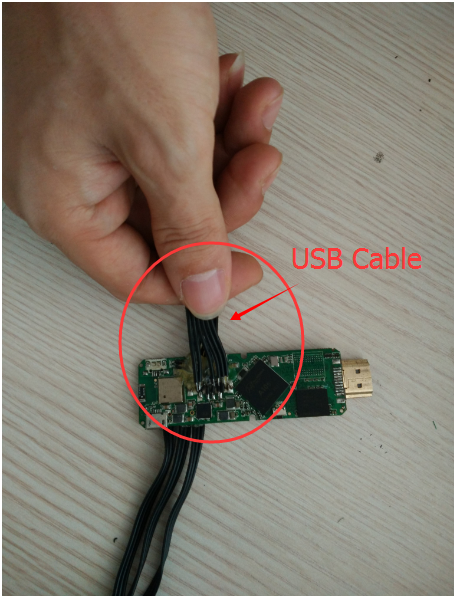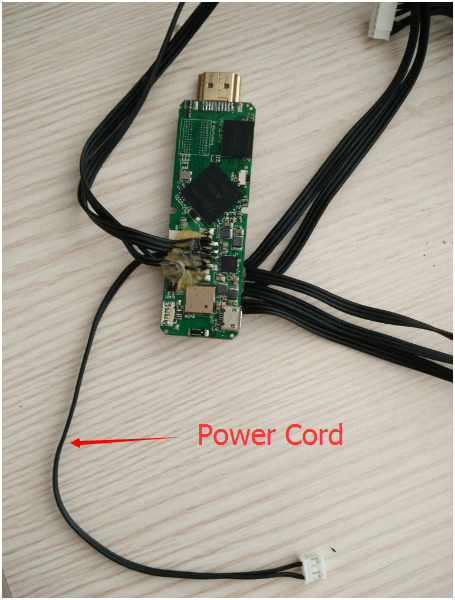 Step 5:
Connect HDMI adapter board to the motherboard through HDMI cable
Then connect HDMI adapter board to the Android Dongle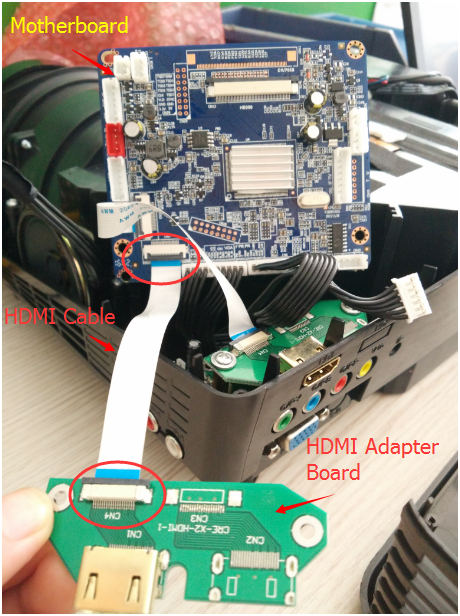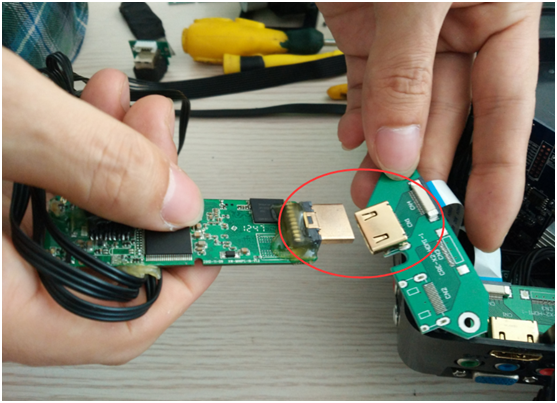 Step 6
Connect the power cord to the motherboard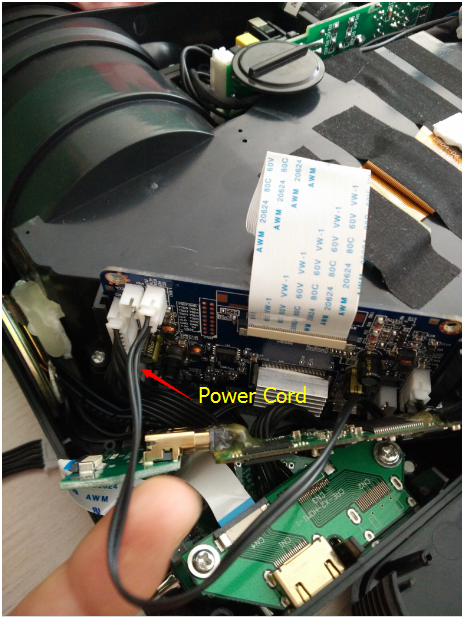 Step 7:
Cover the casing: connecting key connection cable and original USB cable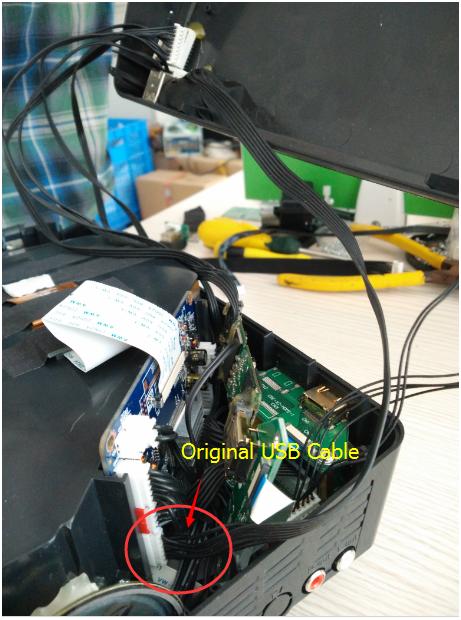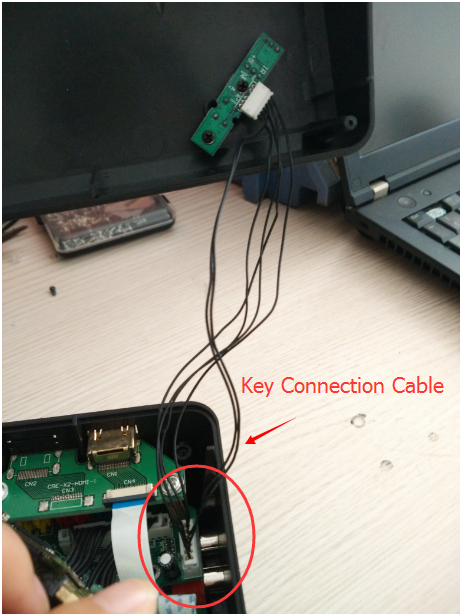 Step 8:
Update the program